Airline News
March 21, 2019
British Airways' fourth aircraft painted in a heritage livery arrived at its Heathrow base on Thursday, as part of the airline's centenary celebration year.
---
March 20, 2019
All Nippon Airways has taken delivery of its first Airbus A380, from an order of three the Japanese airline placed in 2016.
---
March 19, 2019
Air Canada will remove the Boeing 737 MAX from its flight schedules until at least July 1, due to the unknown timeline of its return to service.
---
March 19, 2019
Taiwan's StarLux Airlines has signed a firm order for 17 Airbus A350s in a deal valued at a shade under USD$6 billion at list prices.
---
March 18, 2019
UK airline easyJet has withdrawn from discussions with Delta and the Italian rail company Ferrovie to invest in Alitalia.
March 14, 2019
Irish airline group Ryanair Holdings has announced the rebranding of its Polish charter airline Ryanair Sun as Buzz.
---
March 13, 2019
Lufthansa has ordered a mix of Boeing and Airbus long-haul aircraft in deals worth a combined USD$12.2 billion at list prices.
---
March 12, 2019
The list of airlines and countries that have either stopped flying the Boeing 737 MAX 8 or prohibited them from using their airspace continues to grow, as safety fears mount after the crash of an Ethiopian Airlines flight on Sunday.
---
March 11, 2019
Ethiopian Airlines has grounded its entire Boeing 737 MAX 8 fleet after the Sunday crash of one of its planes on a flight to Nairobi killed all 157 on board.
---
March 8, 2019
Japan Airlines has named its new medium/long-haul low cost carrier ZIPAIR Tokyo, with plans to launch in mid-2020.
---
March 6, 2019
Virgin Atlantic is expanding its codeshare offerings with the addition of Air France-KLM flights on routes from the UK to the US via Paris and Amsterdam.
---
March 4, 2019
Alaska Airlines launched the first commercial services from Everett's Paine Field-Snohomish County Airport on Monday with a flight to Portland, Oregon.
---
March 4, 2019
British Airways has revealed its second heritage livery, an Airbus A319 in a British European Airways (BEA) design from the sixties.
---
March 4, 2019
Southwest Airlines will launch its delayed Hawaii flights later this month, initially on the Oakland-Honolulu route.
---
February 28, 2019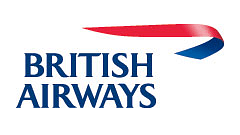 British Airways parent International Airlines Group (IAG) has signed a commitment to order 18 Boeing 777Xs in a deal valued at a shade under USD$8 billion when firmed up.