Airline News
March 22, 2018
Airlines operating US flights carried a record 965 million passengers in 2017, a 3.4 percent increase on the previous year.
---
March 22, 2018
Japanese airline ANA has announced plans to merge its two low-cost carriers, Peach Aviation and Vanilla Air, as it seeks to become the leading low cost carrier in the Asian region.
---
March 21, 2018
Chinese carrier Xiamen Airlines has ordered 30 Boeing 737 MAX aircraft in a deal worth USD$3.64 billion at list prices.
---
March 21, 2018
Boeing delivered the first 737 MAX 9 on Wednesday, to Lion Air, with the aircraft due to enter service with its Thai Lion Air unit.
---
March 20, 2018
Ryanair will buy a majority stake in Niki Lauda's new Austrian leisure airline Laudamotion as it looks to ramp up its expansion in Germany and Austria.
March 20, 2018
Ukrainian low cost carrier SkyUp Airlines has firmed up an order for five Boeing 737 MAX aircraft in a deal worth USD$624 million at current list prices.
---
March 19, 2018
Ryanair pilot associations across Europe have voted to accept a framework for cooperation and coordination, and the setting up of a combined pilot group.
---
March 16, 2018
Laudamotion, Niki Lauda's rebranded airline that he bought from bankrupt Air Berlin as leisure carrier Niki, will launch flights from March 25.
---
March 15, 2018
The expansion of Chicago's O'Hare airport has cleared an obstacle as American and United airlines agreed to support the city's plan after a disagreement over new gate assignments.
---
March 15, 2018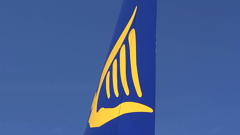 Ryanair is adding Turkey to its list of destinations as the country's tourist industry continues its recovery from the aftermath of security problems.
---
March 14, 2018
US airline trade group Airlines for America has forecast a record number of passengers will fly over the March/April period, as lower fares and increased competition encourage growth.
---
March 14, 2018
Lufthansa's supervisory board has extended the contract of the airline's chief executive Carsten Spohr for a further five years.
---
March 13, 2018
Aeroflot will resume flying to Egypt in April, over two years after a bomb on a Russian Metrojet tourist flight from Sharm el-Sheikh to Moscow killed everybody on board.
---
March 12, 2018
India's civil aviation regulator has ordered 11 Airbus A320neos fitted with Pratt & Whitney engines to be grounded after an IndiGo aircraft suffered an engine failure on Monday.
---
March 12, 2018
A US-Bangla Airlines flight from Bangladesh to Nepal crashed on approach to Kathmandu airport on Monday, killing at least 49 people.