Airline News
July 15, 2019
American Airlines has joined United Airlines in extending its Boeing 737 MAX flight cancellations until early November.
---
July 11, 2019
Norwegian Air boss Bjørn Kjos has stepped down as chief executive of the airline he co-founded, but will stay on at the Scandinavian LCC as an advisor to the chairman.
---
July 11, 2019
Air China has ordered 20 Airbus A350-900s in a deal valued at USD$6.54 billion at list prices.
---
July 10, 2019
Qatar Airways has firmed up an order for Boeing 777 freighters in a deal valued at USD$1.76 billion at current list prices.
---
July 8, 2019
Saudi Arabian low cost carrier flyadeal has switched its future fleet requirements from the Boeing 737 MAX to Airbus A320neos.
July 8, 2019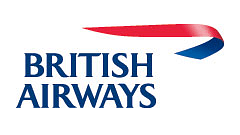 The UK is fining British Airways GBP£183.4 million (USD$229 million) for data protection infringements over the theft of customer booking details last year.
---
July 8, 2019
The strike at Eva Airways has ended with the airline and the Taoyuan Flight Attendants Union reaching an agreement for a return to work.
---
June 27, 2019
Singapore Airlines and Malaysia Airlines have signed a memorandum of understanding to explore a strategic partnership that will build on their existing codeshare agreement.
---
June 27, 2019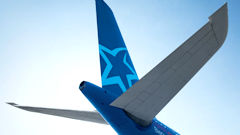 Canadian tour company Transat has accepted Air Canada's all-cash offer of CAD$520 million (USD$397 million) for the Montréal-based company.
---
June 24, 2019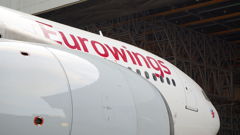 Lufthansa Group has outlined its plans to return its Eurowings budget carrier to profitability, with a focus on short-haul flying.
---
June 24, 2019
Canada's Minister of Transport has approved Onex's acquisition of WestJet Airlines.
---
June 20, 2019
Delta Air Lines has bought a 4.3 percent stake in Korean Air's largest shareholder, and aims to push its holding to 10 percent.
---
June 20, 2019
Flight attendants at EVA Air have gone on strike after talks between the airline and TFAU cabin crew union broke down.
---
June 20, 2019
Airbus finished the Paris Air Show off with orders and commitments from JetBlue, Flynas and lessor Nordic Aviation Capital.
---
June 18, 2019
Boeing had a better day at the Paris Air Show on Tuesday with a couple of medium size deals and a bumper one from airline group IAG.