Airline News
September 12, 2019
Just a few days after flights restarted following a two day pilot strike, British Airways announced further flight cancellations.
---
September 12, 2019
Embraer has delivered the first of its new E195-E2 aircraft to Brazilian airline Azul.
---
September 11, 2019
German union VC has reached a collective agreement with Ryanair covering the airline's Germany-based pilots.
---
September 9, 2019
British Airways cancelled almost all of its flights on Monday after pilots voted to strike for the first time.
---
September 5, 2019
French leisure airline Aigle Azur has cancelled all its flights from Saturday after it was put into receivership earlier this week.
September 5, 2019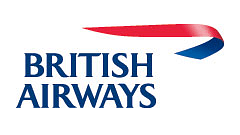 A two day strike by British Airways pilots looks set to go ahead next week, with airline and union positions as far apart as ever.
---
September 5, 2019
Mesa Airlines has signed a memorandum of understanding with Mitsubishi Aircraft to discuss the purchase of up to 100 SpaceJet M100 aircraft.
---
August 22, 2019
The Irish High Court has granted an injunction that stops Ryanair's Ireland-based pilots striking this week, but a UK pilot strike will go ahead after a separate London court ruling.
---
August 16, 2019
Cathay Pacific's chief executive and chief commercial officer have resigned as the Hong Kong airline attempts to extricate itself from the controversy over its attitude to staff taking part in city-wide democracy protests.
---
August 15, 2019
A Ural Airlines Airbus A321 landed in a Russian cornfield on Thursday after it lost power to both its engines after a bird strike.
---
August 15, 2019
The union representing Ryanair's UK-based pilots has called on the airline to meet for conciliation talks prior to a 48-hour strike of UK and Ireland pilots next week.
---
August 14, 2019
Norwegian Air will pull out of flying between Ireland and the United States from September, citing the grounding of its 737 MAX fleet as the cause.
---
August 14, 2019
The union representing Ryanair's Ireland-based pilots will meet the airline in mediated talks starting Wednesday.
---
August 13, 2019
Air Canada has increased the purchase price for its acquisition of Canadian travel company Transat to CAD$720 million.
---
August 7, 2019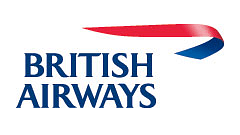 British Airways said it is planning to operate its normal flight schedule on Thursday after a computer problem caused delays and disruption at London airports.