Airline News
January 16, 2019
United Airlines has added to its orders for Boeing 737s and 777s with a USD$4.5 billion list price order for 28 aircraft.
---
January 15, 2019
The Connect Airways consortium that is planning to take over UK regional Flybe has increased its offer for the airline and agreed a bridge loan after conditions for the first credit facility could not be met.
---
January 15, 2019
Emirates will ground up to 48 aircraft and reduce flights by 25 percent during a planned closure of one of Dubai International Airport's two runways in April and May.
---
January 13, 2019
Vietnamese startup airline Bamboo Airways has received its Air Operator Certificate, paving the way for a January 16 first commercial flight.
---
January 11, 2019
UK regional airline Flybe is to be taken over by a consortium that includes Virgin Atlantic and Stobart Group.
January 9, 2019
Delta Air Lines has ordered an additional 15 Airbus A220s and converted part of a previous order to the larger A220-300 model.
---
January 7, 2019
United Airlines flew its new Boeing 787-10 Dreamliner on its first scheduled service on Monday on a trans-continental domestic flight.
---
January 7, 2019
KLM has cancelled 159 round-trip flights for Tuesday at its Amsterdam Schiphol hub as bad weather is forecast to cause runway closures.
---
January 4, 2019
Chinese aviation regulator CAAC has published its plans for airport allocations once the new Beijing Daxing airport opens later this year.
---
January 3, 2019
New US airline Moxy has signed a firm order to purchase 60 Airbus A220-300 aircraft.
---
January 3, 2019
JetBlue Airways has firmed up a USD$5.5 billion list price order for 60 Airbus A220-300 aircraft, the larger of two models of what was formerly the Bombardier CSeries.
---
January 3, 2019
Ryanair has received its UK air operators certificate, allowing the Irish airline to fly domestic and international flights within and from Britain after the UK leaves the European Union in March.
---
January 2, 2019
Qatar Airways has taken a 5 percent shareholding in Guangzhou-based carrier China Southern Airlines.
---
January 2, 2019
Cathay Pacific admitted a flight pricing error on its website that offered premium class tickets on some flights at economy rates and confirmed it would stand by the price.
---
December 18, 2018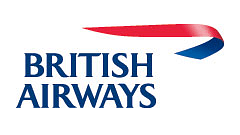 British Airways has announced a resumption of flights to Pakistan after an absence of more than 10 years due to security concerns.