Recently Added Stories
July 15, 2019
American Airlines has joined United Airlines in extending its Boeing 737 MAX flight cancellations until early November.
---
July 11, 2019
Air China has ordered 20 Airbus A350-900s in a deal valued at USD$6.54 billion at list prices.
---
July 11, 2019
Norwegian Air boss Bjørn Kjos has stepped down as chief executive of the airline he co-founded, but will stay on at the Scandinavian LCC as an advisor to the chairman.
---
July 10, 2019
Qatar Airways has firmed up an order for Boeing 777 freighters in a deal valued at USD$1.76 billion at current list prices.
---
July 9, 2019
Boeing's first half aircraft deliveries dropped 37 percent as the grounding of the 737 MAX continues to impact the company.
July 8, 2019
The strike at Eva Airways has ended with the airline and the Taoyuan Flight Attendants Union reaching an agreement for a return to work.
---
July 8, 2019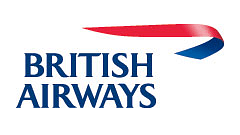 The UK is fining British Airways GBP£183.4 million (USD$229 million) for data protection infringements over the theft of customer booking details last year.
---
July 8, 2019
Saudi Arabian low cost carrier flyadeal has switched its future fleet requirements from the Boeing 737 MAX to Airbus A320neos.
---
July 3, 2019
Boeing has pledged USD$100 million to support the families of those lost in the two fatal crashes of its 737 MAX aircraft.
---
July 3, 2019
Eva Airways has cancelled hundreds more flights as a strike by cabin crew entered its third week.