Tourism News
April 17, 2019
India's Jet Airways has suspended all flights after failing to attract interim funding to keep it in the air.
---
April 15, 2019
India's Jet Airways has extended the suspension of international flights as its attempts to find emergency funding to keep flying continue to be unsuccessful.
---
April 15, 2019
The long-planned temporary closure of one of Dubai Airport's two runways goes ahead this week, with some airlines operating a reduced schedule.
---
April 10, 2019
JetBlue intends to add transatlantic services to its low cost offering, flying from New York and Boston to London from 2021.
---
April 3, 2019
UK regional airline Flybe said it has put in place contingency plans to keep future disruptions to a minimum after Wednesday's flight cancellations.
April 3, 2019
Air Astana's new low cost unit FlyArystan is set for a May 1 launch, initially with flights to two domestic destinations.
---
April 2, 2019
Air Canada has announced further changes to its flight schedule caused by the knock-on effects of the worldwide grounding of the Boeing 737 MAX.
---
March 28, 2019
Icelandic low cost carrier WOW air has collapsed, ceasing operations and cancelling all flights.
---
March 26, 2019
German air traffic control company DFS said work is continuing on a software update to fix a problem that is affecting 25 percent of flights at Frankfurt, Cologne/Bonn, Stuttgart and Düsseldorf airports.
---
March 25, 2019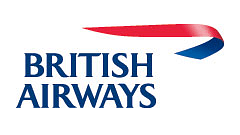 A British Airways flight from London to Düsseldorf landed in Edinburgh after an error was made in the flight plan and it flew in the wrong direction.