Tourism News
December 14, 2018
American Airlines is launching 18 new domestic routes and adding extra flights to two international destinations for summer 2019 travel.
---
December 13, 2018
Iceland's WOW Air said it will return to its roots as an ultra-low cost airline, reduce its fleet size and lay off over a hundred staff.
---
December 12, 2018
Air New Zealand has reached agreement with two ground staff unions, averting a planned three day strike leading up to Christmas.
---
December 12, 2018
United Airlines is continuing to expand its international destinations from San Francisco with the addition of four new routes and the extension of two others.
---
December 11, 2018
Air New Zealand said it is continuing to negotiate with two ground staff unions who have issued strike notices for December 21, 22 and 23.
December 10, 2018
Delta Air Lines is adding to its services at Boston's Logan airport next year with additional routes to major business destinations.
---
December 7, 2018
Several hundred Virgin Atlantic pilots will strike for four days in the lead up to Christmas in a bid to gain recognition for their union.
---
December 5, 2018
Royal Air Maroc will join the oneworld airline alliance, becoming its 14th member and the first in Africa.
---
December 4, 2018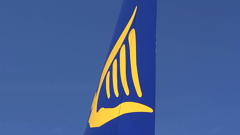 Ryanair and German pilot union VC have signed a cornerstone agreement, with full collective agreements to be signed by March next year.
---
December 4, 2018
A few days after Britain and the US agreed a post-Brexit open skies deal, the UK has completed a similar agreement with Canada.