Travel News
July 28, 2016
Expedia reported lower quarterly revenue and profit due to higher promotions and discounts to promote new hotel listings.
---
July 28, 2016
Demand for air travel to France, and Nice in particular, has dropped again after an attacker killed 84 people in the city on the French Riviera on July 14, according to travel data analysis company ForwardKeys.
---
July 28, 2016
Thomas Cook has lowered its full-year profit forecast as attacks in Europe and the failed coup in Turkey made people change their travel plans.
---
July 28, 2016
The number of foreigners visiting Turkey dropped more than 40 percent in June, marking the biggest drop in at least 22 years as tensions with Russia and a series of deadly bombings kept tourists away.
---
July 27, 2016
AccorHotels has predicted its operating profit would rise further this year as the hotel group benefits from its restructuring and gets a boost from the acquisition of luxury hotel group FRHI.
July 25, 2016
Greece may win over last-minute visitors scared away from tourist rival Turkey after the failed military coup but overall growth in the sector remains fragile, according to the country's largest tourism body.
---
July 22, 2016
Turkey's key tourism sector had not suffered any immediate fallout from last week's failed military coup, Nabi Avci, its minister for culture and tourism said.
---
July 19, 2016
The attempted coup in Turkey has dealt another blow to the country's already weakened tourism industry and will weigh on profits of the nation's airlines and airports as well as tour operators serving the country, industry experts said.
---
July 18, 2016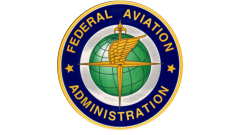 The United States has lifted a ban on flights to and from Turkey following the failed coup, the US Federal Aviation Administration said.
---
July 12, 2016
Austria has launched legislation to outlaw travel websites' practice of preventing hotels from offering rooms at lower prices on their own sites, following similar moves by France and Germany.