Travel News
February 23, 2017
Australia-based travel agent Flight Centre announced a first half net profit drop of 36 percent, due to "unprecedented airfare discounting."
---
February 22, 2017
AccorHotels announced net profit for 2016 of EUR€266 million, an 8 percent increase from the previous year.
---
February 16, 2017
The number of foreign tourist arrivals in Indonesia for December reached 1.11 million, a rise of 12.85 percent.
---
February 13, 2017
TUI Group has agreed to sell its Travelopia unit to US private equity firm KKR for EUR€381 million (USD$404 million).
---
January 13, 2017
Spain broke its previous record for tourist arrivals with 75.3 million international visitors in 2016.
January 10, 2017
Thailand's Tourism Ministry has raised its target for tourism revenue for 2017 to THB 2.71 trillion baht (USD$76.1 billion), up 8.2 percent from 2016.
---
January 4, 2017
The number of international visitors to Brazil in 2016 reached a record high of 6.6 million, with the Olympic Games contributing to the increase.
---
November 23, 2016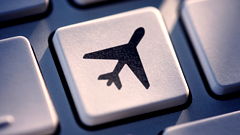 Chinese online travel agent Ctrip has agreed to buy UK-based Skyscanner in a deal worth GBP£1.4 billion (USD$1.74 billion).
---
November 23, 2016
European tour company TUI is to go ahead with its plans to create a new European airline with Abu Dhabi's Etihad.
---
November 16, 2016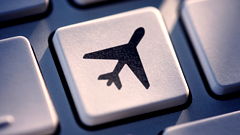 The outlook for business travel over the next year remains subdued and airfares will remain broadly static according to a new report.