Travel News
November 23, 2016
Chinese online travel agent Ctrip has agreed to buy UK-based Skyscanner in a deal worth GBP£1.4 billion (USD$1.74 billion).
---
November 23, 2016
European tour company TUI is to go ahead with its plans to create a new European airline with Abu Dhabi's Etihad.
---
November 16, 2016
The outlook for business travel over the next year remains subdued and airfares will remain broadly static according to a new report.
---
November 4, 2016
The US Department of Homeland Security has selected 11 additional airports for a possible expansion of preclearance.
---
October 24, 2016
China's HNA Group will buy a stake of about 25 percent in Hilton for USD$6.5 billion in cash.
October 4, 2016
The number of foreign visitors to Indonesia rose 16.1 percent in August to 944,455.
---
September 30, 2016
Spain had 10.1 million visitor arrivals in August, a rise of 5.8 percent from last year as tourists switched from other destinations.
---
September 26, 2016
Inbound visitor numbers to the United Kingdom rose 2 percent in July, setting a new record for the month.
---
September 22, 2016
Bangkok is now the most popular global travel destination according to Mastercard's annual Global Destinations Cities Index.
---
September 21, 2016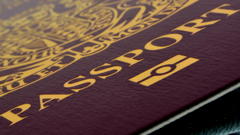 Customers of UK-based travel firm Saga have shrugged off security fears and the recent Brexit vote, with the company announcing an 8.5 percent pre-tax profit increase for the first-half of 2016.