Tourism News
June 27, 2017
Mexico has fined five airlines a total of MXN22.4 million pesos (USD$1.24 million) for incorrectly charging baggage fees.
---
June 27, 2017
American Airlines has announced plans to expand the use of CT scanning at airport security checkpoints.
---
June 16, 2017
British Airways cabin crew working under 'mixed fleet' employment terms will strike for sixteen days at the beginning of July in support of a pay dispute.
---
June 15, 2017
The US Transportation Security Administration is testing a new 3D carry-on bag inspection scanner this month at airports in Phoenix and Boston.
---
June 15, 2017
London's Heathrow Airport said baggage handling issues had been resolved and that bag drop desks were operating normally after a problem prevented luggage check-in at two terminals.
June 14, 2017
Qatar Airways said it is operating the majority of its flights to and from its Doha hub and operations are "running smoothly."
---
June 6, 2017
A number of Middle East airlines, including Emirates and Etihad, have suspended flying to Qatar as tensions rise in the region.
---
June 1, 2017
IAG's new low cost carrier LEVEL launched services on Thursday with a flight from Barcelona to Los Angeles.
---
May 29, 2017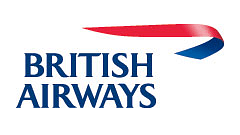 British Airways said it will operate a full flight schedule from Gatwick and most long-haul flights from Heathrow on Monday.
---
May 28, 2017
British Airways said it will operate the majority of its flights on Sunday, as the airline recovers from Saturday's major IT system failure.