Tourism News
December 1, 2016
American Airlines will reduce the number of flights it offers between the US and Cuba next year as demand disappoints.
---
November 28, 2016
The VC pilots union at Lufthansa has given notice of further strikes on Tuesday and Wednesday of this week.
---
November 22, 2016
Taiwan's TransAsia Airways has shut down its flight operations after attempts to recover from two aircraft crashes failed.
---
November 17, 2016
Nigeria's Arik Air has announced a further reduction in its domestic flight operations as aviation fuel shortages continue.
---
November 17, 2016
Berlin's Schönefeld Airport reopened on Thursday afternoon after a light aircraft suffered technical problems and blocked the runway.
November 15, 2016
Oklahoma City's Will Rogers World Airport was returning to normal operations on Tuesday after the shooting of a Southwest Airlines employee, and the discovery of the body of a suspect.
---
November 15, 2016
United Airlines announced a new fare structure with the addition of "Basic Economy" as it tries to grab a slice of the low cost market.
---
November 14, 2016
Lufthansa pilots' union Vereinigung Cockpit has threatened strikes in support of a long-running pay dispute.
---
November 11, 2016
Passengers on several US airlines suffered minor delays on Friday morning after a computer outage at Sabre caused check-in problems.
---
November 4, 2016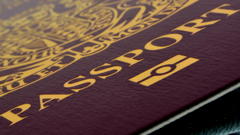 The US Department of Homeland Security has selected 11 additional airports for a possible expansion of preclearance.