Tourism News
September 30, 2016
India's civil aviation authority has lifted restrictions on the use of new Samsung Galaxy Note 7 phones on commercial aircraft.
---
September 30, 2016
Spain had 10.1 million visitor arrivals in August, a rise of 5.8 percent from last year as tourists switched from other destinations.
---
September 29, 2016
British Airways said it will drop free food and snacks in short-haul economy from January 2017.
---
September 28, 2016
The number of incidents of unruly passengers onboard aircraft is increasing, according to global airlines body IATA.
---
September 26, 2016
UK airline Monarch has denied speculation it is in trouble and said it was operating normally.
September 23, 2016
New York's LaGuardia Airport Terminal B has reopened after an abandoned vehicle was cleared.
---
September 22, 2016
Bangkok is now the most popular global travel destination according to Mastercard's annual Global Destinations Cities Index.
---
September 9, 2016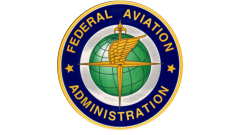 The US Federal Aviation Administration has advised passengers not to use or charge their Samsung Galaxy Note 7 smartphones on board aircraft.
---
September 8, 2016
The three largest Australian airlines have banned the onboard charging of the new Samsung Galaxy Note7 phone over concerns it poses a fire risk.
---
September 7, 2016
Low cost carrier Norwegian Air is increasing its profile in the US and will launch flights from four US cities to Barcelona from next summer.