Airport News
July 20, 2017
Delta Air Lines has received final approval for a lease agreement for a new USD$4 billion terminal development at New York's LaGuardia Airport.
---
July 18, 2017
New York Governor Andrew Cuomo announced the next step in his plan to redevelop John F Kennedy Airport at a cost of USD$10 billion.
---
July 11, 2017
The US FAA is investigating an incident at San Francisco airport last week where an Air Canada aircraft appeared to attempt a landing on a taxiway.
---
July 5, 2017
Lufthansa and Fraport have reached agreement on short-term cost savings for the airline at its Frankfurt Airport base.
---
July 3, 2017
Abu Dhabi Airport has been removed from the list of airports the US Department of Homeland Security had banned from allowing carriage of larger electronic items in carry-on bags.
July 3, 2017
Mexico's competition commission COFECE has announced measures to reduce delays and cancellations at Mexico City's main Benito Juárez International Airport.
---
June 29, 2017
Austria's Constitutional Court has annulled the decision by a lower court to block Vienna Airport building a third runway.
---
June 27, 2017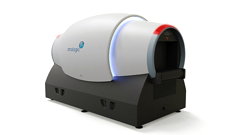 American Airlines has announced plans to expand the use of CT scanning at airport security checkpoints.
---
June 26, 2017
The Indian government has approved plans to build a new international airport for New Delhi at a cost of INR100 billion rupees (USD$1.55 billion) for the first phase of construction.
---
June 21, 2017
Serbia has received five valid bids for the concession to operate Belgrade's Nikola Tesla airport, after the government extended the bidding process several times.