Airport News
June 26, 2017
The Indian government has approved plans to build a new international airport for New Delhi at a cost of INR100 billion rupees (USD$1.55 billion) for the first phase of construction.
---
June 21, 2017
Serbia has received five valid bids for the concession to operate Belgrade's Nikola Tesla airport, after the government extended the bidding process several times.
---
June 15, 2017
The US Transportation Security Administration is testing a new 3D carry-on bag inspection scanner this month at airports in Phoenix and Boston.
---
June 15, 2017
London's Heathrow Airport said baggage handling issues had been resolved and that bag drop desks were operating normally after a problem prevented luggage check-in at two terminals.
---
June 9, 2017
Aéroports de Paris (ADP) has agreed to increase its stake in Turkish airport operator TAV Airports.
June 8, 2017
New Zealand's Auckland International Airport has announced plans to spend NZD$1.8 billion (USD$1.29 billion) on updating and expanding infrastructure as passenger numbers are expected to reach 18.7 million this year.
---
May 31, 2017
Greek development agency HRADF has accepted an improved offer from airport operator Athens International Airport SA (AIA) for a 20-year extension of its concession to run the airport.
---
May 30, 2017
Greek development agency HRADF has asked the operator of Athens Airport to improve its offer for the extension of the concession to run the airport.
---
May 27, 2017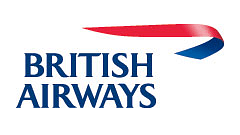 British Airways has cancelled all flights from London's Heathrow and Gatwick airports for the rest of Saturday because of a computer systems outage.
---
May 24, 2017
Strikes by Italian air traffic controllers and some Alitalia staff on Sunday May 28 are expected to cause delays and some flight cancellations.