Airport News
December 2, 2016
Frankfurt Airport will be permitted to increase fees to airlines after operator Fraport's proposal was approved by the German state of Hesse.
---
November 28, 2016
A United Airlines flight to Tokyo returned to San Francisco on Monday after an engine problem.
---
November 21, 2016
A report into the evacuation of three terminals at New York's JFK airport in August has said that a heightened state of anxiety caused an overreaction which led to mass panic.
---
November 17, 2016
Berlin's Schönefeld Airport reopened on Thursday afternoon after a light aircraft suffered technical problems and blocked the runway.
---
November 15, 2016
Oklahoma City's Will Rogers World Airport was returning to normal operations on Tuesday after the shooting of a Southwest Airlines employee, and the discovery of the body of a suspect.
November 14, 2016
A Porter Airlines flight with 54 passengers onboard was forced to dive suddenly to avoid an unidentified object as it approached Toronto on Monday.
---
November 11, 2016
The European Commission has ordered three airlines to repay EUR€12.7 million in illegal state aid given by Austria's Klagenfurt airport.
---
November 4, 2016
The American Airlines Boeing 767 which aborted takeoff and caught fire at Chicago's O'Hare Airport last month was caused by an uncontained engine failure, the NTSB said in an update.
---
November 4, 2016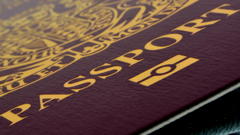 The US Department of Homeland Security has selected 11 additional airports for a possible expansion of preclearance.
---
October 25, 2016
The UK government has selected London Heathrow as the location for an additional runway to expand airport capacity in the south-east of England.