Aviation News
October 27, 2016
United Parcel Service has ordered 14 Boeing 747-8 freighters in a deal worth USD$5.3 billion at list prices.
---
October 26, 2016
Airbus Group posted a fall in third quarter profit as supply chain delays affected commercial aircraft deliveries.
---
October 24, 2016
Rockwell Collins has agreed to acquire aircraft cabin interior manufacturer B/E Aerospace in a USD$8.3 billion deal.
---
October 24, 2016
Embraer has reached agreement with the United States and Brazil to resolve a six year investigation into corruption at the aircraft maker.
---
October 21, 2016
Bombardier has announced a further round of job cuts with 7,500 positions to go, about two-thirds from the German train division, the rest from aerospace.
October 17, 2016
Fabrice Brégier, the head of Airbus's commercial aircraft unit, said the European plane maker will overtake Boeing in aircraft deliveries in 2020.
---
October 15, 2016
The US Department of Transportation has issued an emergency order banning Samsung Galaxy Note 7 phones on all flights in the US.
---
October 14, 2016
China Southern Airlines and Boeing have agreed the terms of a 12-aircraft 787-9 order.
---
October 14, 2016
Philippine Airlines has signed a letter of intent with Bombardier to order up to 12 Q400 aircraft.
---
October 14, 2016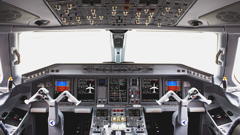 Embraer delivered 29 commercial aircraft in the third quarter, 38 percent up on the same period last year.