Airline News
July 25, 2017
JetBlue Airways reported a 16.7 percent increase in net profit for the second quarter as a result of "solid demand."
---
July 24, 2017
Ryanair reported a 55 percent increase in net profit for the first quarter of 2017, boosted by the inclusion of Easter this year.
---
July 24, 2017
European airline group IAG has ordered three additional Airbus A330s for its new low cost unit LEVEL.
---
July 20, 2017
Air France has named its new Boost airline 'Joon', targeting a younger customer base than its parent.
---
July 20, 2017
Delta Air Lines has received final approval for a lease agreement for a new USD$4 billion terminal development at New York's LaGuardia Airport.
July 20, 2017
Finnair reported its second quarter results on Thursday, showing a swing to profit as it carried a record number of passengers.
---
July 19, 2017
British Airways cabin crew working under 'mixed fleet' terms will strike for a further period of 14 days, from August 2.
---
July 19, 2017
European low cost carrier Wizz Air reported a 50 percent increase in its first quarter net profit as its rapid expansion continued.
---
July 19, 2017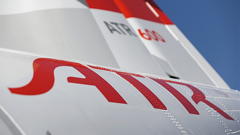 Taiwan's Mandarin Airlines has ordered six ATR 72-600s in a deal worth USD$160 million at list prices.
---
July 18, 2017
United Airlines reported a second quarter net profit increase of 39 percent as mainline passenger revenue rose by 8 percent.
---
July 18, 2017
Aeroflot has a signed a firm contract for 20 Sukhoi Superjet 100 aircraft, adding to a previous order.
---
July 18, 2017
US low cost carrier Frontier Airlines will double its route network over the next year as it adds 21 new cities to its schedule.
---
July 17, 2017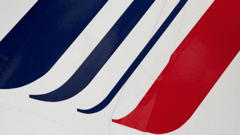 Air France will launch its lower cost 'Boost' airline this year after pilots voted to approve an agreement with the company.
---
July 17, 2017
Lufthansa released preliminary figures for the first half of 2017, showing a 13 percent revenue rise from last year.
---
July 17, 2017
The US TSA has lifted the laptop ban on Saudia Airlines, removing the last airline from its list of carriers not permitted to allow larger electronic devices in aircraft cabins on US flights.