Airline News
February 24, 2017
IAG, the parent of British Airways and Iberia, released its results for 2016, showing a 29 percent rise in net profit to EUR€1.95 billion (USD$2.06 billion).
---
February 24, 2017
The union representing 'mixed fleet' cabin crew at British Airways have called a further round of strikes for March.
---
February 23, 2017
The launch of direct flights between Kenya and the US is one step closer after Nairobi's main airport received approval from the FAA for Category One status.
---
February 23, 2017
A Flybe plane with 59 passengers onboard suffered a landing gear collapse at Amsterdam's Schiphol Airport on Thursday and veered off the runway.
---
February 23, 2017
Australia's Qantas Airways posted its first half results on Friday, showing a net profit fall of 25 percent to AUD$515 million (USD$396.7 million).
February 23, 2017
Air New Zealand posted a 24 percent drop in first half net profit to NZD$256 million (USD$184.4 million), as competitors introduced "unprecedented competitive capacity" into the market.
---
February 22, 2017
Malaysia's AirAsia X reported an 80 percent drop in fourth quarter net profit as foreign exchange losses hit the bottom line.
---
February 21, 2017
Alitalia has cancelled 60 percent of its flights on Thursday, February 23 as several of its unions called a 24 hour strike.
---
February 20, 2017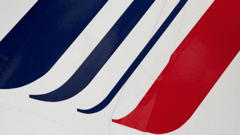 Pilots at Air France have voted to accept in principle the creation of a new low-cost subsidiary at the airline, the SNPL union said.
---
February 17, 2017
Air Canada released its 2016 full year results on Friday, showing net income of CAD$876 million (USD$669 million), up from 2015's CAD$308 million.
---
February 17, 2017
Juneyao Airlines has agreed an order for five Boeing 787-9 Dreamliners, valued at about USD$1.32 billion at list prices.
---
February 16, 2017
Air France-KLM reported a big increase in full year net profit to EUR€792 million (USD$845 million), up from €118 million in 2015.
---
February 15, 2017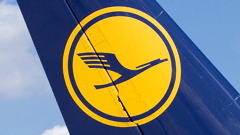 Lufthansa and pilot union Vereinigung Cockpit have agreed to accept the recommendation of a mediator to end a long-running dispute over pay.
---
February 14, 2017
The US Department of Transportation has released its air travel report for 2016, showing the lowest rate of flight cancellations in 22 years.
---
February 14, 2017
Norwegian regional carrier Widerøe will be the first airline to receive the Embraer E190-E2 aircraft, scheduled for entry into service in the first half of 2018.