Turkey Opens New Istanbul Airport
Turkey's President Recep Tayyip Erdoğan has opened Istanbul's new airport, expected to become the world's busiest.
Handling 90 million passengers each year at launch, capacity will increase to 200 million if demand justifies it.
Built to replace the city's overcrowded Atatürk Airport, the USD$12 billion (EUR€10.5 billion) Istanbul New Airport will see only limited commercial flights until January.
Largest customer airline Turkish Airlines will move all its flights to the new airport over the next few months, with the first destinations, Ankara and Ercan launching on Wednesday October 31.
Turkish will add Antalya and Izmir on November 1, and Baku on the 8th. The airline announced previously it would move all remaining flights to the airport on December 31.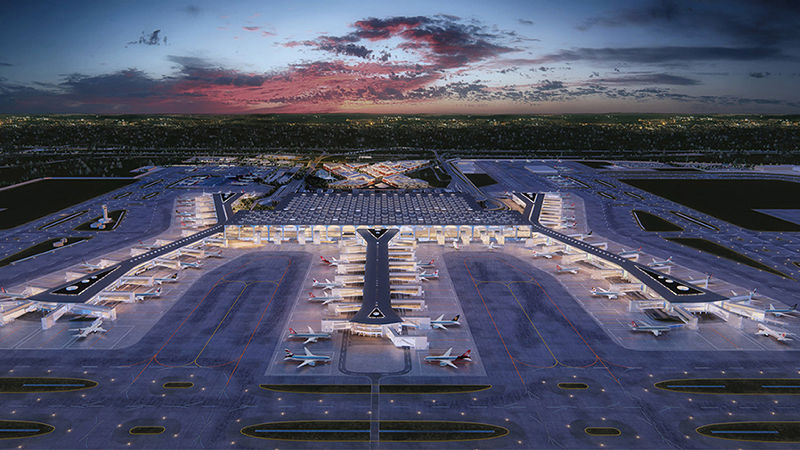 The new airport's main terminal has an area of 1,300,000 square metres (14,000,000 sq. ft) and capacity for 88 aircraft. There will be a total of four terminals by the time the airport is completed in 2028.
Launching with two runways, another four will be added by 2028. A total of 4,000,000 square metres (43,000,000 sq. ft) of apron space will handle the largest aircraft including the Airbus A380.