Air New Zealand Unions To Strike Dec 21
Two ground staff unions at Air New Zealand have given notice of a strike on Friday December 21, expected to affect over 40,000 passengers.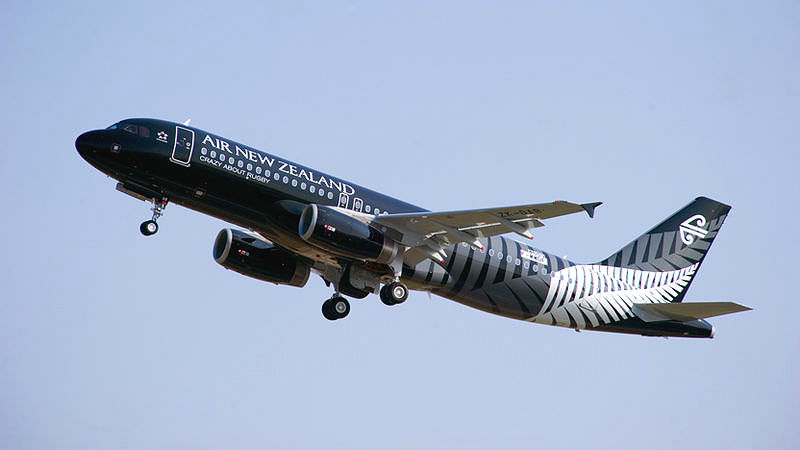 Air NZ said in a statement that the Aviation and Marine Engineers Association (AMEA) and E tū unions notified the airline of a strike by around a thousand employees. The striking employees include maintenance engineers and logistics staff. The unions also warned of further industrial action.
"We know how important summer holidays are for our customers who look forward to being able to gather with friends and family at this important time of year," Air New Zealand GM Viv de Beus said. "It would be devastating to see the holiday plans of more than 40,000 hardworking Kiwis and international visitors ruined.
"We have only been in negotiations with this group for six weeks so industrial action is entirely premature," he added.
The E tū union said it was very disappointed with the misleading information released by Air New Zealand in response to the strike notice.
"This is not just about pay. It's about repeated proposals by the airline weeks out from Christmas to pay them less than colleagues who have already settled, and to cut into key conditions, including overtime rates," the union said in a statement.
E tū said both unions have already agreed to mediation to try to resolve the dispute and avert a strike.
Air New Zealand said the average income of the strikers is NZD$115,000 (USD$79,000), which is more than double New Zealand's average wage, and about 170 of them earn more than NZD$150,000.
The airline said the striking employee group have turned down an immediate two percent pay increase, with a three percent increase after 12 months. There would also be a pay review in mid-2021.
A proposal to pay a standard rate of overtime at 150 percent of an employee's base pay, plus a NZD$6,400 one off payment was also declined. Overtime is currently paid at a mix of double time and time and a half, ANZ said.
The striking employee group's duties include aircraft maintenance, signing off aircraft prior to departure, and the management of aircraft parts.